The Willowman Festival Experience
Four days of good quality music, food, and entertainment in the heart of North Yorkshire

Review


The Willowman Festival
takes place in a picturesque part of North Yorkshire, England, which is easy to get to, just off the A19 at Knayton. It is an annual event, founded by
Steve Williams
(The Willowman) in 2010.
My friend, Dave Hudsperth (photographer with
Chunechat)
told me about the event and how much he enjoyed it, so I decided to go along and sample it for myself, despite the bad weather warnings, and this is what I found:
I couldn't fault any of the entertainment; the event has a fantastic family feel and party atmosphere, and I have no doubt that it will gain popularity as its reputation spreads. Do try and get here soon and try it for yourself.
The music of this festival was all about quality, along with some humour, divided between three stages. The artists ranged from new up-and-coming talent to established artists and even a few veterans. There was a vast range of entertainment for children: face painting, fairies, angels, games, jugglers, story tellers, and magicians, etc. The atmosphere was extremely pleasant and casual, and you could get close to the musicians. This Is the first year the event has been held on this site, and it was in very good condition, considering the weather over the last few days. From the time of my arrival and getting stuck in one of the few muddy areas, I was treated like a VIP. The staff were helpful and friendly, my car was pushed out by security, who guided me into a safe parking area and they gave me good advice and directions.
The amenities were very acceptable and adequate, considerably better than those at other festival sites I have attended. The catering was second to none; it was varied with even some unusual options, such as ostrich, wild boar, crocodile, and kangaroo, to name but a few, supplied by
http://www.exoticmeats.co.uk
.
There were also numerous art and craft stalls dotted around the site.
I was a little disappointed not to see more people there, but the press and TV coverage of bad weather affecting attendance of festivals taking place around the country
at the same time obviously had a detrimental effect.
I would like to thank all the people I spoke to at the event and The Willowman staff for their warm welcome, especially
Elaine Palmer
for making me feel so comfortable backstage. I will definitely be going back next year and plan to make this an annual event on my calendar.
Article by
Garry Urwin
25/06/2012
---
---
My High Lights of Saturday's Music Entertainment


Natasha Haws
Well, to start with, it would be the 17-year-old from South Shields, North East England,
Natasha Haws
, I liked her little anecdotes of how each song came about, and she has a great voice. In fact, I liked her so much, I have asked her to appear on this website, and she has agreed.
For more info:
http://www.natashahaws.com
---
---
The Lake Poets
Then, there was
The Lake Poets
from Sunderland, North East of England, another act from my locality. They have a fantastic alternative/acoustic sound and oozed quality, and I have no doubt these guys will do very well in the music industry.
For more info:
www.thelakepoets.com
---
---
Karima Francis
Karima Francis
has appeared at numerous venues and on The Jools Holland Show for her alternative style: not everyone's cup of tea, but that's what is so special about this artist. I enjoyed her unique sound and met up with her backstage for a chat and a photo. The hooks on her new single are amazing.
For more info:
http://karimafrancis.com
http://myspace.com/karimafranci
s
---
---
Subgiant
A bit of a contrast now, as I turn my attention to the rhythmic electronic beat from
Subgiant.
I couldn't take my eyes off them. I liked these and was very impressed with this trio, and I wasn't alone, as they were definitely crowd pleasers. They had technical ability to spare. What great musicians.
For more info:
http://facebook.com/subgiantrocks
---
---
John Otway
I have to give
John Otway
a mention just for his energetic, eccentric, and humourous style; he had everyone laughing and joining in. This guy was unbelievable; he was cracking jokes, playing instruments, and performing the odd stunt. So, please, if you get the chance, check him out.
For more info:
http://www.facebook.com/pages/John-
Otway/260004124035392
---
---
Kill it Kid
Then there was
Kill It Kid
, a band from Bath. I absolutely loved these guys; they had a great grunge rock sound with added blues. The singers,
Chris Turpin
and
Stephanie Ward,
complemented each other perfectly. I will definitely be following their careers.
For more info:
www.facebook.com/killitkidofficial
---
---
Hugh Cornwell
Now for a legend:
Hugh Cornwell
(from The Stranglers). He covered some new material from his new album (Totem & Taboo) and also threw in a few of The Stranglers classics. There's not much I can say about him, as his music does all the talking, and I managed to grab a photo with him after his gig.
For more info: h
ttp://www.hugh
cornwell.com
---
---
Utah Saints
Last of all was the Utah Saints; as they took to the stage, the heavens opened, and it started to pour, but this didn't dampen any spirits. The Saints just played their music and took the party to a new level: the rave had begun, and the crowd loved it. There was a full hour of dancing in the rain with well-known mixes and samples from the duo, which just added to a really good day/night.
For more info: http://www.utahsaints.com


This festival has definitely got good variety and has heart and soul...

chunechat.com Garry Urwin 25/06/2012




---
---
Photo's by Garry Urwin


---
Up Close and Personal Photo's from Dave Hudsperth
---
Dave's links
---
Natasha Haws - Stepping Stone

---
The Lake Poets - City By The Sea
---
Kill It Kid - Pray On Me
---
Karima Francis - Where Ever I Go
---
The Festival Line Up


Thursday
The Spirit Levellers
Prognosis DJ's

Friday
Vintage Trouble
Neville Staple Band (from the Specials)
Little Barrie
Hyde & Beast
DJ Derek
The Rythmites
The White Negroes
Andy Jones & the Norton Rockets
The Longsands

Saturday
Utah Saints
Hugh Cornwell (from the Stranglers)
John Otway
Sub Giant
Zubzub
B>E>A>K
Chased by Wolves
Kill it Kid
The Lake Poets
TGM local Rap (artists)
Karima Francis

Sunday
Benjamin Francis Leftwich
Jah Wobble & Keith Levene Metal Box in Dub
3 Daft Monkeys
Akahum
Buffalo Skinners
Merry Hell
The New York All Stars
3 Foot Ninja
Woodenbox (fistful of fivers)
Luna Jet
The Bluebuds
---
Links
---
---
Powered by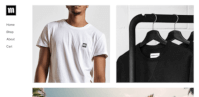 Create your own unique website with customizable templates.