Natasha Haws
Biography
Natasha is a very talented seventeen-year-old singer/song writer from South Shields, North East England. She has a number of other hidden talents, such as acting and dancing, she has appeared in numerous theatre productions. Natasha is studing for a Level 3 National Diploma in Advanced Performing Arts at Newcastle School of Creative Industries.
She has performed at many local open-mic nights and won SPARK FM's New Generation. She is a trained dancer and has appeared in local festivals with South Tyneside Dance Workshop.
Natasha uses two guitars, one of which is a semi-acoustic, as one of her songs requires a completely different tuning. She Is currently doing numerous gigs around the UK and has just finished performing at the Evolution Festival, The Willowman Festival, and The Grassroots Festival in Mowbray Park. I first got the chance to see and meet her at The Willowman Festival, and I was so impressed, I asked her to appear on this website. What I liked about Natasha was her amusing little anecdotes about her songs and her down-to-earth approach to life. Natasha comes across as being a little bit vulnerable and this comes out in her songs. I will let you judge for yourselves.

Natasha likes and has been influenced by many artists such as Priscilla Ahn, Regina Specktor, Kate Nash, and Laura Marling.

---
---
Natasha's News
I am very very pleased to announce that I'm releasing a single in November through the brilliant Tiny Lights. Being in the company of
The Lake Poets
,
The Union
Choir
,
Fantasy Rainbow
,
Acrobatic Society
, and many others is a great privilege. I'm really looking forward to providing some new music.
Natasha xxxx
I have lots of terrific gigs scheduled over the next couple of months all over the UK. Sign up to get the latest news and my schedule
here
!
---
Natasha's Links
---
Natasha Haws with Martin Longstaff (The Lake Poets) performing Happiness at The Cluny 2, Newcastle, as part of Evolution Emerging 2012.

---
Natasha Haws. official video for Stepping Stone

Filmed by
David Wala Photography
da
vid wala photography
Cameras: David Wala and Daniel Robson
Editor: David Wala and Natasha Haws
Production Assistant: Martin Emery
Colourist: Jill O'Donnell
Choreographer: Charlotte Hale
Dancers:
Stephanie Hails
Scott Peel
Katie Patterson
Beth Gardner
Nathan Innes
Joe Goodwin
Music Recorded and Produced by David Burn, at The Music Box Studios.

---
Split Transmission: Natasha Haws Interview
---
Natasha Haws | Split Transmission 2011 - Live Session
---
---
Reviews
'What a great talent. Lovely songwriter. She has the potential to be enormous. A wonderful artist in the making.'
Tom Robinson 6music

'Cementing her position as one of the brightest and most authentic stars on a local circuit filled with talent. The fact that she was chosen over 150 other artists who submitted tracks to Split Transmission organisers is a glowing reference to the originality of her work and the fresh approach she has set about injecting into the local folk scene. The music itself is sparsely arranged, often only accompanied by a gently teased acoustic guitar, Haws allows her angelic vocals to take the burden of leading the songs. It barely falters and when it does, it only adds to the rueful, lovelorn atmosphere found on tracks such as the marvellous 'Stepping Stone'.
Abacus Post

'Her music has the older-than-her-years wisdom of Laura Marling, the quirky and often sharp-tongued lyrics of Kate Nashand the unique, ethereal vocals of Regina Spector. Indeed Haws' stand-out quality is her voice which almost breaks your heart a little. Beautifully fragile, it swoons over a gently plucked guitar, yet there's an underlying sense of strength and self-awareness which prevents her music from becoming too saccharine. There's no over-blown theatrics here, just real, honest song-writing'.
Generator

'After hearing her live, I now know why those in the know have been singing her praises from the roof tops. She gave an emotionally charged performance punctuated by wry humour and a sand-dancer lilt.'
Description
17-year-old non-musician who makes music fueled by crappy experiences in the north-east area.
Listen to the tunes, and spread the love children of the internet.
Oh and a member of Spark FM's New Generation and 2011's Transmission with Tom Robinson.'
Sunderland Echo


---
---
---
Powered by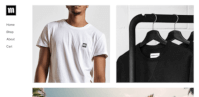 Create your own unique website with customizable templates.