I



an Roland

Singer-songwriter. Twelve-string guitar, guitars and mandolin.
Acoustic, folk, folk-rock, Americana. Debut six-track Helicopter EP available to stream at
www.ianroland.com
and available to download from
iTunes
Reviews
"Decades after Brighton spawned the much-acclaimed Allan Taylor, another troubadour of potentially similar calibre has emerged from the Sussex seaside town. The singular lyrical and musical talents of Ian Roland are well served by his Helicopter EP debut, whose six original songs repay careful listening."
Colin MacDonald, Folkal Point www.celticmusicradio.net (May 24, 2014)
"A pastoral-feeling disc this, despite the opening track being called 'Hate', which is actually full of gorgeous harmonies and an ear-worm of a chorus…a delightful gem to be sought out and listened to."
Keith Hargreaves, Americana UK (Apr 05, 2014)
For more reviews, please visit
ianroland.com/reviews/
Previous credits:
Guitars, mandolin for TV Smith's
www.tvsmith.com
solo albums, namely 'March of the Giants', 'In the Arms of My Enemy', 'Not a Bad Day'
Guitars, mandolin, vocals for blues singer Dana Gillespie's,
www.dana-gillespie.com
, various Indian Bhajan albums.
Wide range of production music for TV and Radio, working in collaboration with Tim Cross (Mike Oldfield band, The Adverts)
Baylen Leonard--Amazing Radio
"Ian Roland's songs have a way of sneaking into your head and heart after just one listen. I find myself singing them long after hearing them. His songwriting somehow has the magical ability to transport me back to the front porch of my youth. They manage to sound both modern and like something from times gone by. Excellent." Baylen Leonard--Amazing Radio,
amazingradio.com/?show=thefrontporch
---
---
---
---
---
Powered by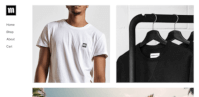 Create your own unique website with customizable templates.