Emergency Door Release

Biography
After their first UK northern tour in the summer of 2012, a mere seven months since their formation in Newcastle Upon Tyne, Emergency Door Release have continued to make a name for themselves with a growing list of local and national gigs. The success of their first EP 'Who Are We' led to radio play in the UK and USA, and a celebratory show for the release of the second EP, 'Bowties & Butterflies' smashed the capacity at the venue and left the band shocked to a near-comatose state

Since the first show on Valentine's Day in February 2012, the band has seen a steady but increasing following both locally and nationally. Followers on Facebook, Twitter, and Instagram continue to approve of new material, which inevitably led to some interest in exciting places. Now signed to BigMouth Records, the future holds promises of bigger things to come from EDR, which at its current velocity is difficult to predict. Almost a year since the band started to form, critics say that it's pretty good going to get to where they are now in such a short time. Yet despite their almost extra-terrestrial enthusiasm on stage, they're still human off stage…and won't be happy just yet.

---
---
Emergency Door Release Links
---
Powered by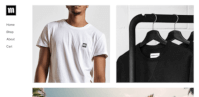 Create your own unique website with customizable templates.